Media – Video and Photographs
Video –

Understanding Bears and Bear Ecology
This video explains the black bear's niche position and bear ecology. Narrated by Mike McIntosh. Video photography – Mike McIntosh. Information source – Bears, Their Life and Behavior by William Ashworth.
Video –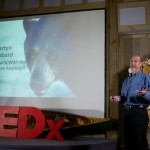 What is With the Bears – Dr. Martyn Obbard
Dr. Martyn Obbard is a Research Scientist with the Wildlife Research and Development Section, Ontario Ministry of Natural Resources and Forestry (OMNRF) based in Peterborough, Ontario, Canada. Martyn has studied black bears and polar bears.- TEDx Talks
Video –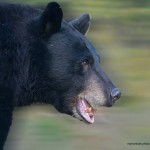 How Bears Talk !! – from Wise About Bears
Did you know a bear does not growl? They make many other sounds, like moans, whines, clacking their teeth. They may also stomp their feet or bluff charge. See and hear bears talk!
Narrative and photography – Mike McIntosh
Video –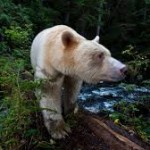 A Black Bear in White – The Spirit Bear
Watch National Geographic photographer Paul Nicklen share his experience finding one of the rare white black bears or 'spirit bears' on the coast of British Columbia. Note – Photo of spirit bear courtesy of Paul Nicklen – www.paulnicklen.com .
Video –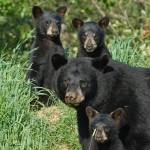 Bear Talk, A coexistence message from Mike McIntosh/Bear With Us
Filmed by Stephen Best and produced by Stephen Best and the Animal Alliance of Canada. This video is a short edit of the original feature. Thank You Animal Alliance of Canada for this video.
Video –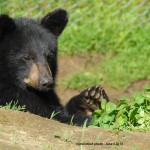 Bears with Mike McIntosh – Living With Wildlife – October 2014
Sponsored by The Fur-Bearer Defenders , the theme is wildlife coexistence. Here is an 18 minute video of Mike's speech produced by The Fur Bearer Defenders.
Video –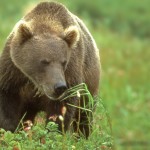 Big Brown Bears of Kamchatka Russia
Drones, or Unmanned Aerial Vehicles (UAV) are becoming an effective weapon in the war against wildlife poachers and also a useful tool to aid conservation in data gathering and observation.
Video –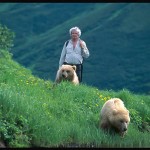 Why Bears Matter with Charlie Russell
Charlie Russell shares his experiences and views about why bears matter. Also featured in this interview is Barb Murray- Shaw TV Nanaimo

Video –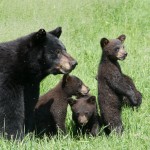 Black Bears are Not the Animal Many People Think
This excellent documentary chronicles the life history of the black bear and what this scientist has learned from the bear. Gary Alt has studied bears in Pennsylvania for over 20 years.
Video –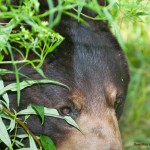 Black Bear Behavior and Rehabilitation with Ben Kilham Ben Kilham is considered to be one of the leading bear behavior experts in North America. He has been raising orphaned black bear cubs in the woods of New Hampshire for close to 20 years.